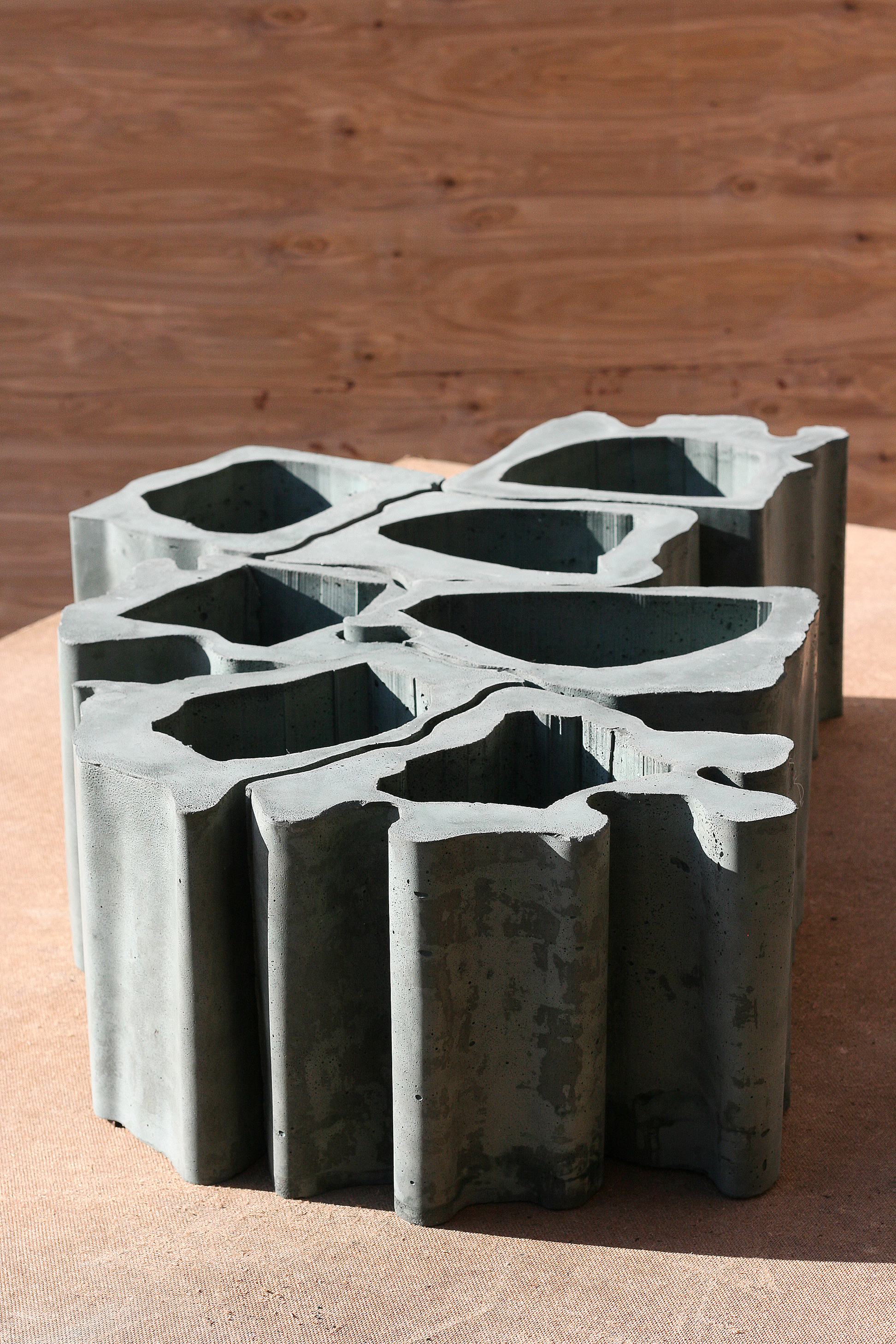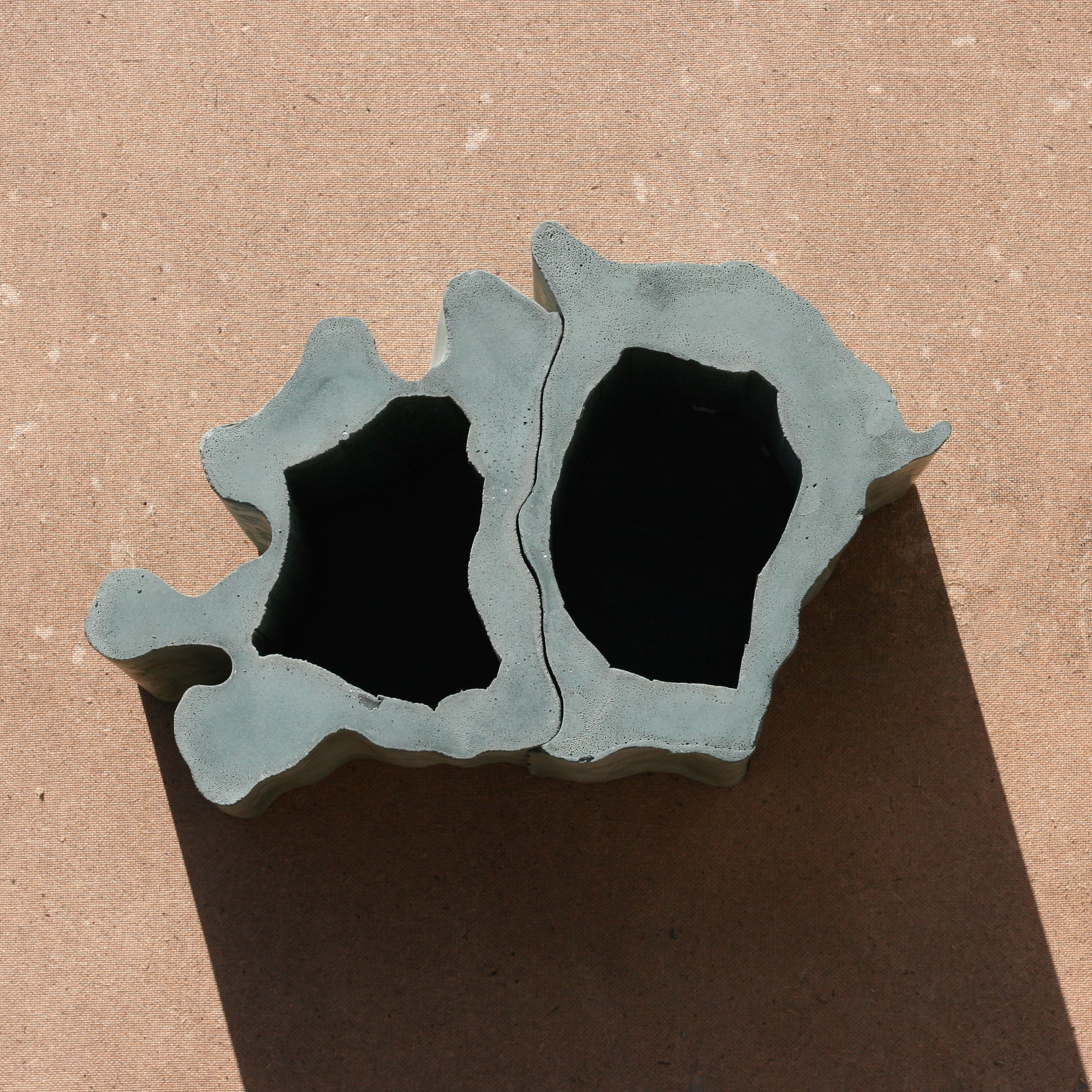 ︎240mm in height other dimensions vary
︎ Concrete
︎All 7 pots fit together as an interlocking piece. Pots are for sale in sets of 2 or 3. The pots have holes in their bases for drainage and are sealed to prevent leaching.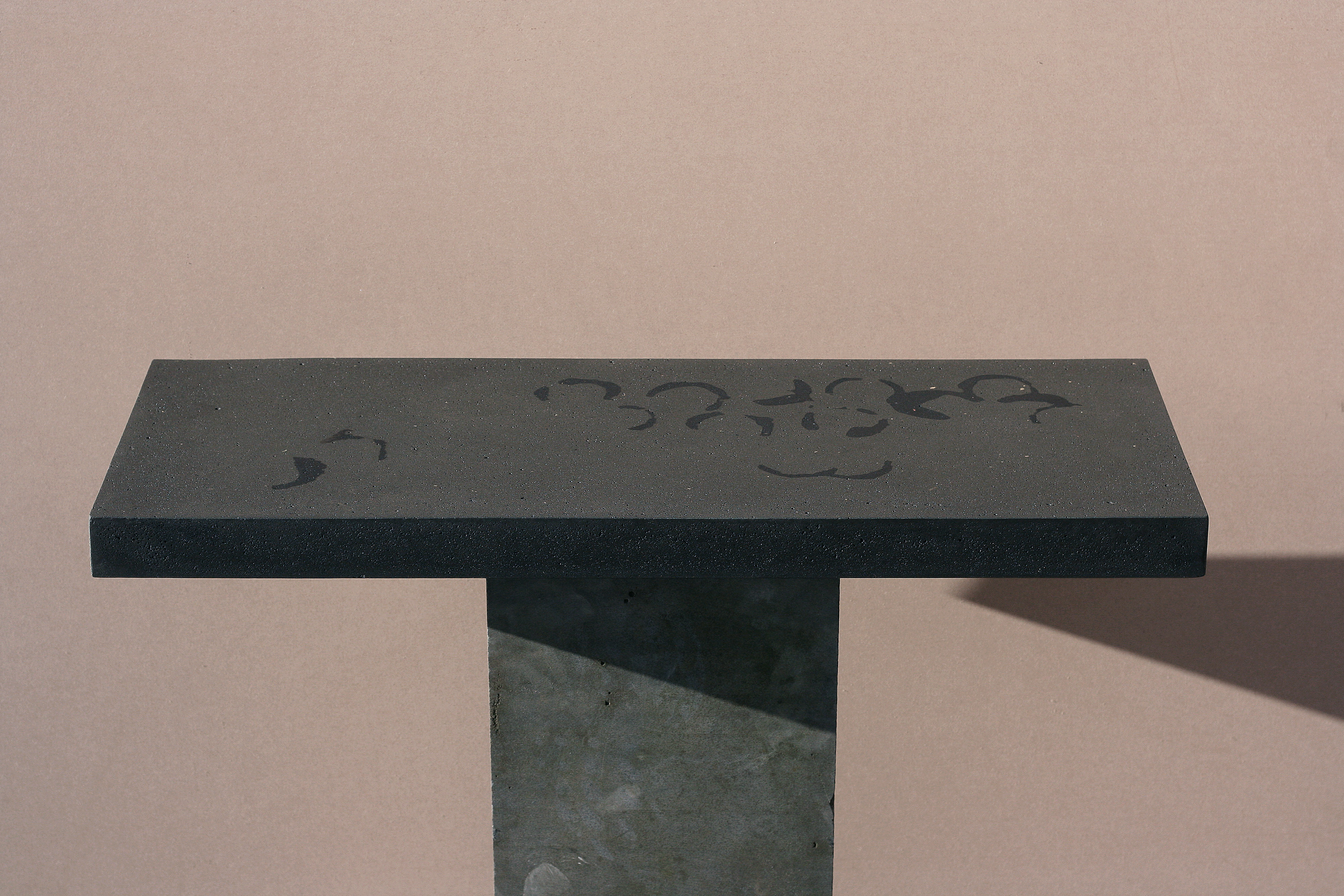 ︎600 x 350 x 30mm
︎ Concrete, temporary slate leg
︎The table was made using two different pigmented concretes to give the impression of ring stains. A high polish and wax seal was then used to give a uniform surface.